Metro Spirit - Augusta's Independent Voice
Issue #21.19 :: 12/02/2008 - 12/08/2009

Mascara
"Fountain of Tears"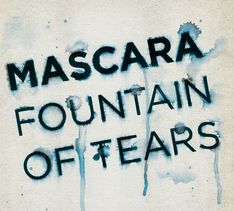 Mascara
"Fountain of Tears"
Mr. Fibuli's Records
mascaramusic.com
AUGUSTA, GA - Chris Mascara has led a tumultuous life and every bit of it shows through in his newest album "Fountain of Tears." Moody and dark with a sound that pushes forward with sweet steadiness, Mascara envelops college rock experimentalism with an emo-post- punk sensibility but throws in a heaping helpful of tortured garage rock. The resultant style of Mascara's "Fountain of Tears" is a trip down introspective lo-fi rock complete with a soul-shattering reflective sadness yet not lacking in a kick-the-door-down pure rock sound.  Chris Mascara, bassist Bo Barringer and drummer Matt Graber write straight from the heart.
Hailing from Boston, Chris Mascara spent some time in a psychiatric hospital after debating the path his life needed to take: religion or rock. Ultimately, he found a way to make both work and released his phenomenal album "Cellar Door" in 2000. Since then, Mascara has put together a band of seasoned Massachusetts rock veterans and notched a few more releases on his belt, in addition to being the person who Rock Band modeled their lead singer after on the video game and working with Blue Man Group. Now Mascara has released an album that channels everything rock is about and turned it into a wonderful mishmash of sound. That album is the eclectic rocker "Fountain of Tears."
Flying through different layers of experimentalism that infuses the mood rock of "Dragonflies" and then carries on into the garage-grunge of "Lester" and into the more guitar-driven glam of "B261," Mascara demonstrates his sheer genius and musical versatility with each new song. Every track is completely different from the one before, making Mascara's music almost impossible to define. In that ability, Mascara exceeds and surpasses many other musicians, showing him to be a gourmand of musical history. Fans of everything from moody post punk to sleazy garage rock to grunge to guitar rock will fall in love with Mascara's wild style.