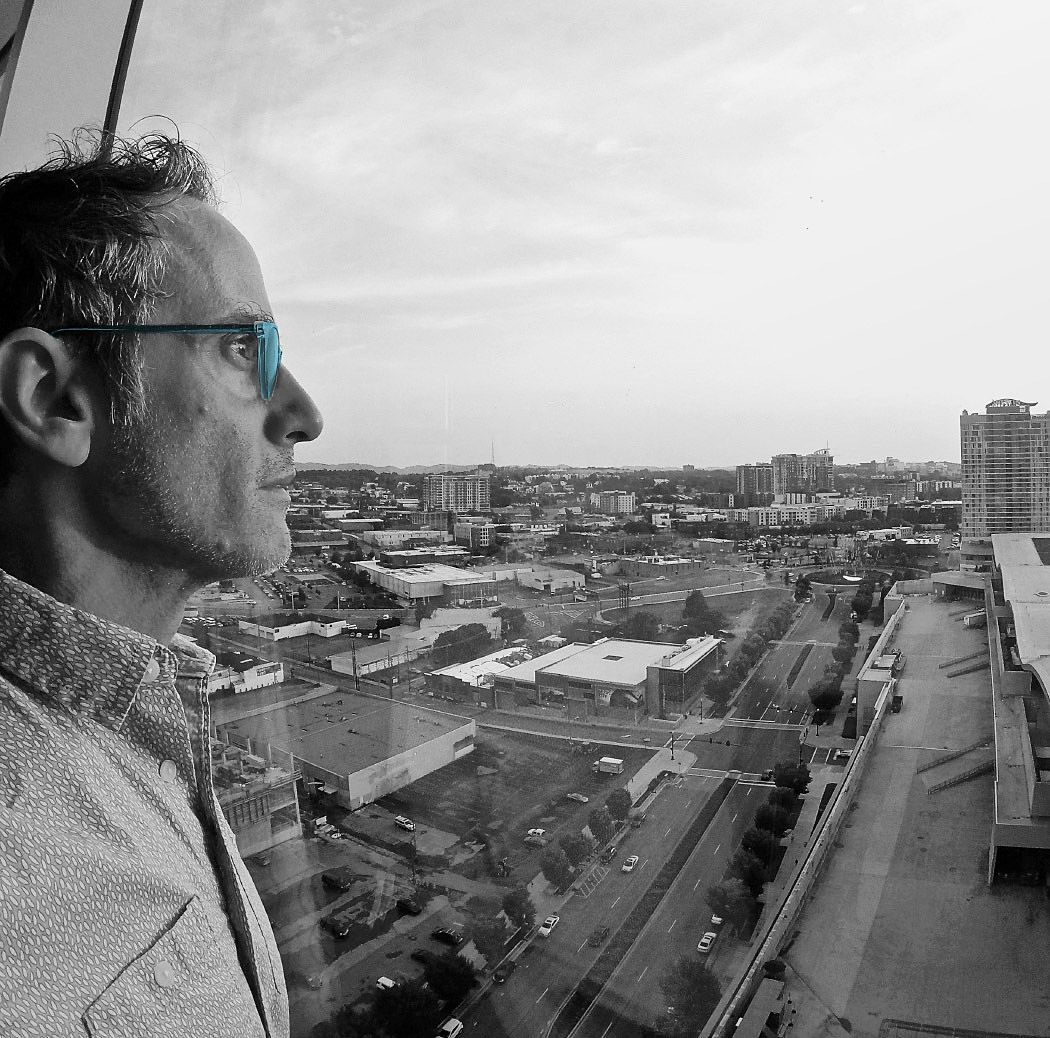 You have probably seen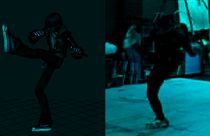 Chris Mascara perform, though you may not know it. Throughout 2007-08 he modeled moves for all lead singer avatars in blockbuster games ROCK BAND I and II. Game creators Harmonix shuttled him to New York to perform marathon motion-capture sessions in the "spandex suit
of lights." A year later, BLUE MAN GROUP drafted Mascara (yes, his real last name) for grooming as lead vocalist and multi-instrumentalist in the "How To Be a Megastar" international touring band.
A child prodigy on classical organ, Mascara came to Boston to study religion. Then, cast as Jesus in Jesus Christ Superstar, the role stirred an inner conflict between his love of Rock and need for a spiritual quest; mixing sleep deprivation, fasting and meditation ultimately landed him in McLean Psychiatric Hospital.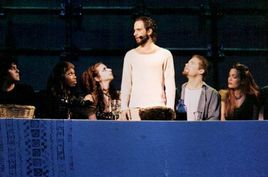 Upon his release Mascara formed a band and unveiled the album Cellar Door in 2000 to critical acclaim and airplay on 150 radio stations. With demons conquered, he nailed a second chance to play Jesus in Boston Rock Opera's Jesus Christ Superstar costarring with Gary Cheron

e (Extreme, Van Halen). Mascara lent his talents to more BRO productions - Sgt. Pepper's Lonely Hearts Club Band, Aqualung - and performed ragas with his wife in their project Sitar Tabla Power.
In 2003 Mascara showcased an eclectic biweekly variety show, Scara's Night Out at the Lizard Lounge in Cambridge, MA. It included local rock stalwarts, Celtic dulcimer, Portuguese hip-hop, burlesque dancers, Charlie Chaplin-esque skits, multimedia comedy, poetry, belly dancing; and even drew The Wu Tang Clan out for the theatrical madness.
2006 wel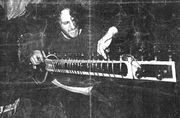 comed the EP release Spell, which brought organ, piano and samples to the fore, versus the exotic sitar, bowed double bass and dobro that characterized Cellar Door. Feted with a sold-out release show, Spell debuted at 14 on CMJ's Most Ad

ded Records, charted on 200 radio stations, and garnered feature articles. 
On the 2010 full-length release, Fountain of Tears, Mascara explores heady themes and altered guitar tunings through avant-ballads and angular garage-punk, shedding stormy homages to such inspiring artists as 1930's Spanish poet-iconoclast Lorca on "Aina

damar" and 1960's soul icon Jackie Wilson on "B261."
In 2016, Mascara strikes a rich, new vein after a contemplative outlier stretch, reaching deep and now revealing on Soundcloud in installments a new cache of seeking, bracingly human songs called Mascara Non Grata.
Hear Mascara's musical first-love, the keyboard, take center stage in his commitment to elevate songcraft and heal through music.